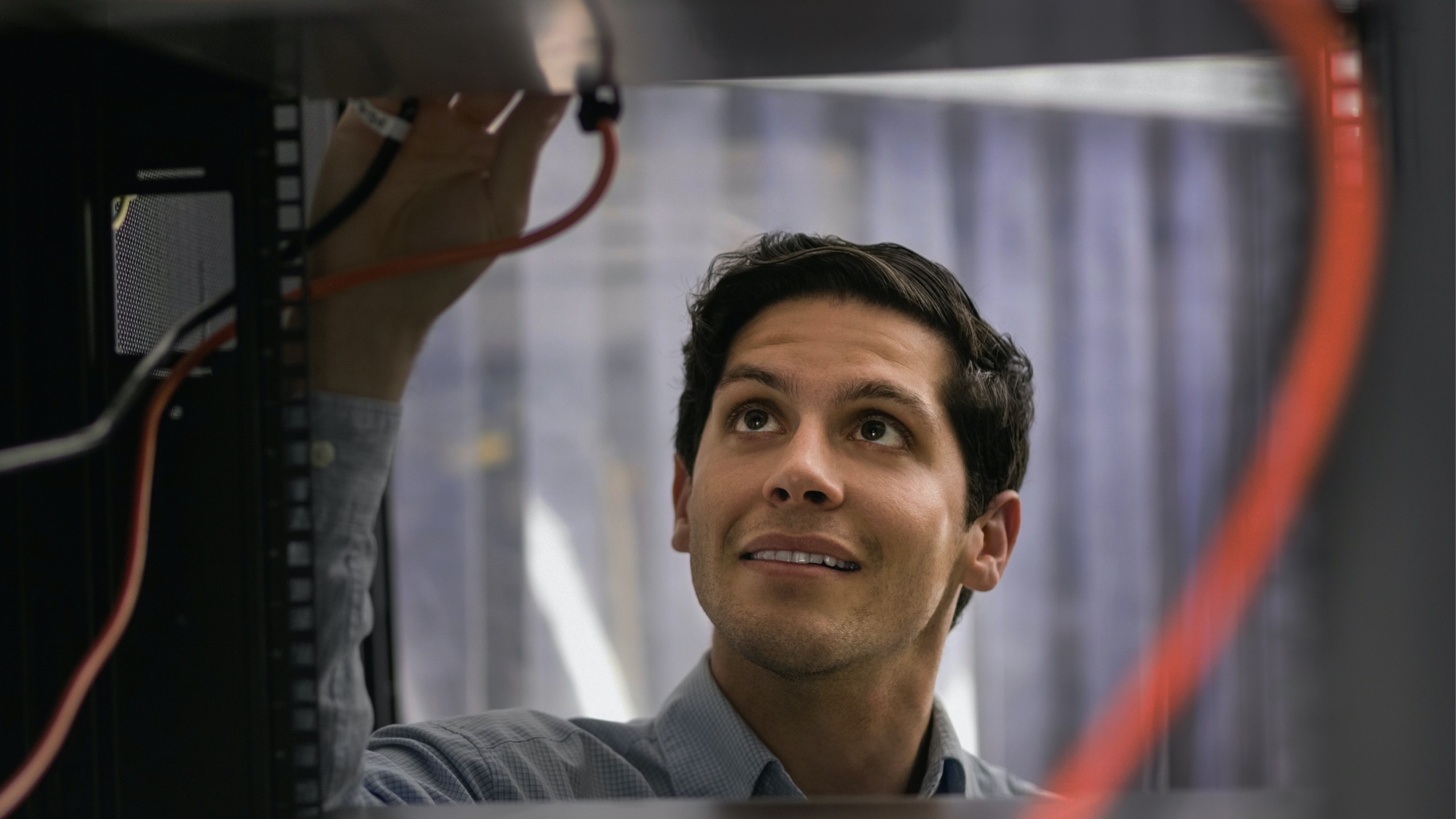 Professional Deskside Support
We have techs who are specifically trained to provide deskside support to users and their equipment. Techs with the right combination of social and technical skill to not only solve a problem, but also assist the user. We can provide Level 1 and Level 2 deskside support and backfill. Fulltime, parttime or sometime.
Experienced Datacenter Specialists
Our highly experienced datacenter specialists not only do straightforward Rack and Stack work and cable dressing. They also have the right skillset to help your remote support team troubleshoot and analyse problems or to replace faulty parts in your production environment.
Onsite Technicians

Our onsite technicians know and understand what they are doing. They have the ability to solve a technical problem one way or another. They can also assist your personnel by giving them instructions. Onsite. Or from a distance, by remote control.
Highly qualified Field Engineers
Our trained, qualified and experienced Field Engineers install, replace or remove any network connected device, such as digital signage, smart monitors, POS (Point of Sales), modems, routers or switches. In any location, whether this is a retail location, data-center or office.
We won't leave until everything works perfectly.
What makes our onsite technicians so special
Training.
We train our technicians ourselves by taking them on the job, super vising them, guiding them, providing feedback allowing them to learn quickly and efficiently so they in turn can teach others.
Employment.
Our technicians are employed by us directly. Very simple. We always search for the techs with the right attitude, skillset and work ethics and employ them ourselves. No subcontracting.
Languages.
Our techs speaks at least
two languages:
Dutch and English. In addition, on a technical, social and ethical level, they speak your language as well.
Background checks.
All our techs have passed
background check
allowed under Dutch law (VOG) and in most cases also more extensive or additional checks for certain clients or industrial sectors.
Healthy & Safety.
All our techs are in the possession of Healthy and Safety certificates (VCA-VOL) far surpassing the requirements for our assignments.
Travel.
Unlike other companies; our
onsite technicians
can go across the globe for you. This saves you valuable time looking for the same quality of technicians in another country and retraining.
Smart hands.
We have the right smart hands for you. Let us know what you're looking for.